it took a while until the Riverbend Parking Garage was ready to accept the NorthClad perforated Imaging panels. But now Black Roofing is installing them with lightning speed. Today was a cold and wintery day but I really needed to go out there and take some pictures. I believe this will be the largest perforated imaging installation in Colorado. 
Architect: Boulder Associates 
Installer : Black Roofing 
Product: NorthClad EF Series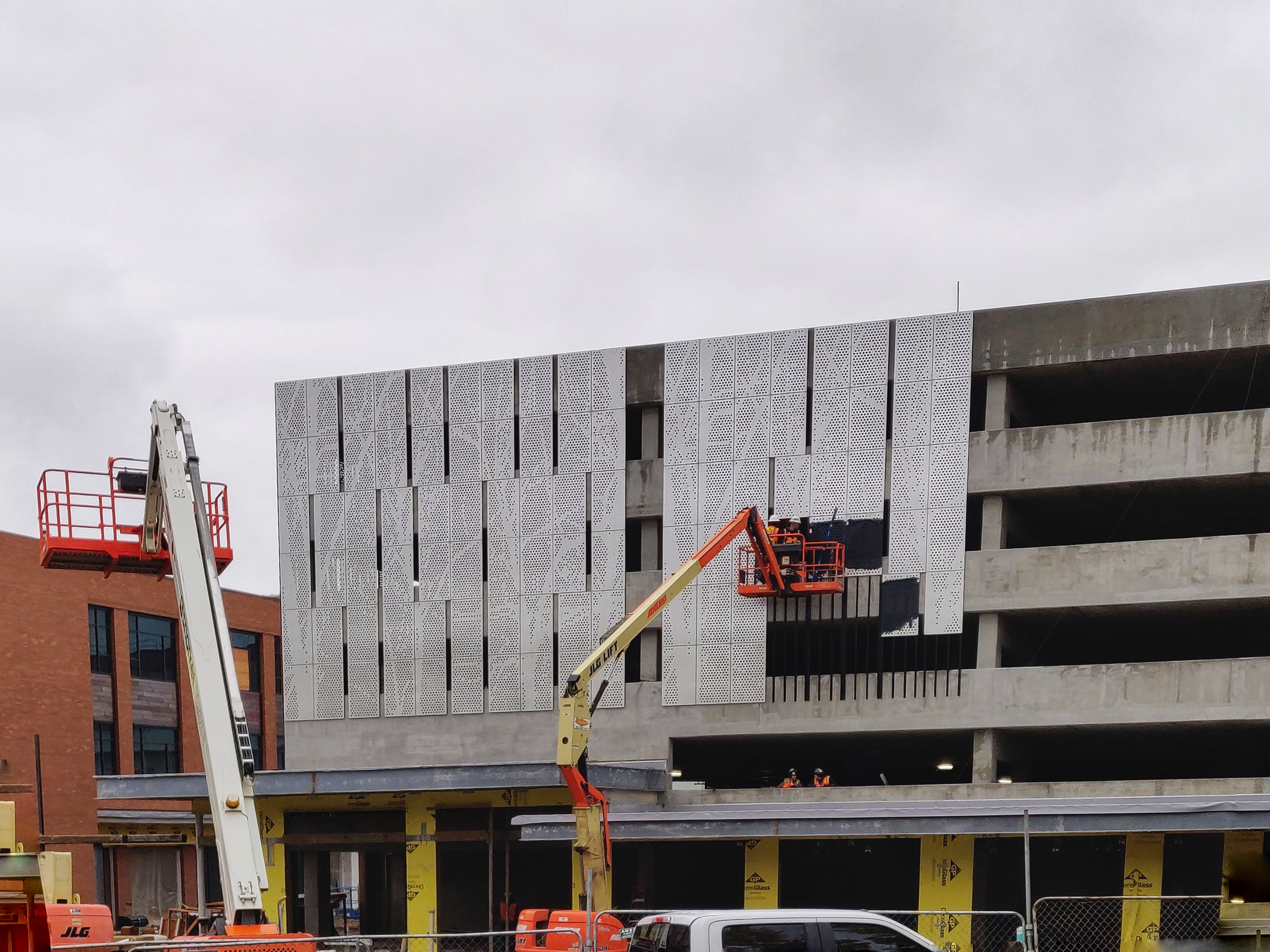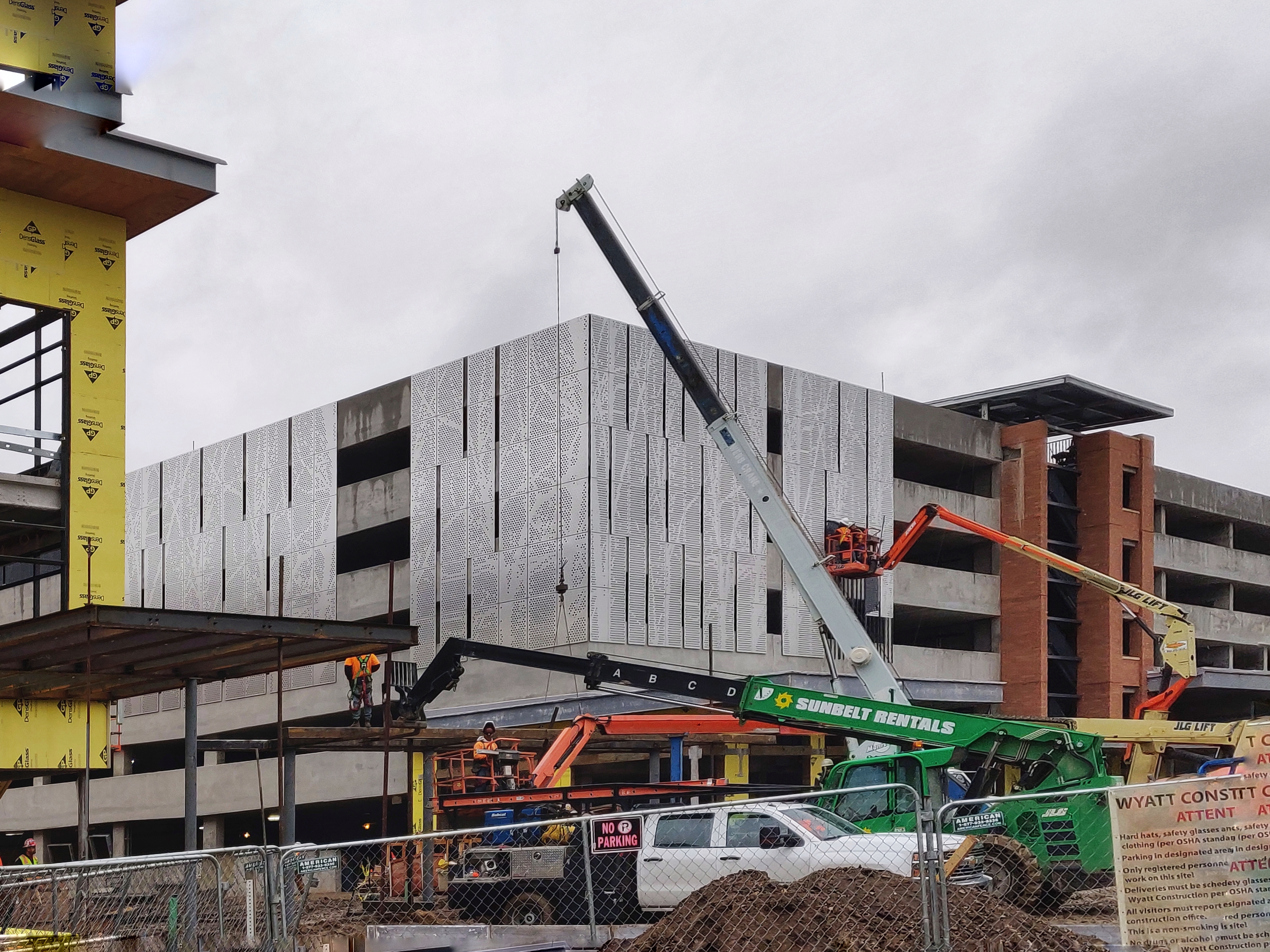 Just to give a sense of size. This project is big !